If a Power Five Comes Calling, UCF is the Answer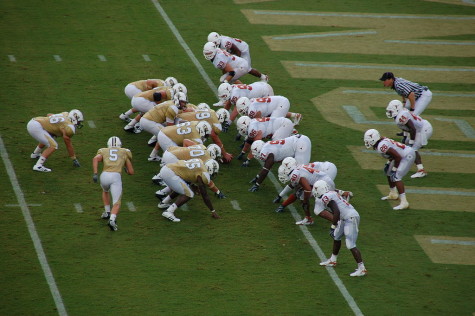 The second-largest university in the nation is stuck amongst the forgotten in the NCAA. Nowadays, the Power Five conferences rule college football, those being the ACC, Big Ten, Big 12, Pac-12 and SEC. These select conferences hold favor in rankings, television deals and media coverage, leaving the Group of Five conferences (The American, Conference USA, MAC, Mountain West and Sun Belt) hung out to dry. Expansion of any Power Five conference would be a welcome sight to the Knights of the University of Central Florida at this point. UCF has a lot to offer if a P-5 conference comes calling, but until that day, the Knights' ceiling is limited.
UCF's athletic program has been on the rise for years now. There really is no excuse for a school with an enrollment over 60,000 to be left in the lower tier of collegiate athletics. In terms of success, there has been plenty of it in recent years.
The primary concern for any expanding conference will be the prospective school's football program. There is no debating that. So what do the Knights have to offer? Since 2007, the program has four conference championships (two in C-USA and two in The American), and in the last two seasons (the first two of The American's existence), they have put together a 15-1 conference record. Their best season in program history came in 2013 when the team was led by quarterback Blake Bortles, the eventual No. 3 overall pick in the NFL Draft. UCF finished 12-1 with a Fiesta Bowl victory over No. 6 Baylor, their only loss coming to South Carolina by three points. George O'Leary has his team in position to succeed for years to come. The recruiting hotbed that is the state of Florida ensures that UCF will field a competitive team year in and year out, but in The American, the ceiling only seems to reach as high as winning the conference title. Though it would take time to adjust to a Power Five conference, UCF has the potential to compete at a higher level and truly fulfill its desires to be a nationally-renowned program.
Football is not the only sport that will be taken into account, but it is the most important. While UCF does not exactly have the same recent success in other sports as they do in football, they are competitive. Baseball and softball seem to be up to par, always competing within the conference and vying for regional berths. The biggest weakness for UCF right now, as far as the most popular collegiate sports are concerned, exists within both basketball programs. While they have struggled over the past few years, there is potential. Again, Florida consistently produces quality recruiting classes that can turn programs around.
Facilities and market will also play a big role in the conference's decision. UCF has an advantage in both. Bright House Networks Field, which opened in 2007, currently seats approximately 45,000 and will soon include the brand new East Side Club, CFE Arena can hold around 10,000 and Jay Bergman Field is one of the finest stadiums in college baseball, seating 3,600. All three facilities are still relatively new and fit the Power Five script.
Orlando itself is a market primed for a big-time college program. Media and tourism will draw interest, and it certainly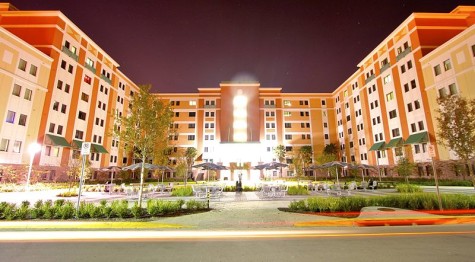 will not be difficult for UCF's new conference to sell the Orlando market to its existing fan base. A big television market and UCF's increasing alumni base also help the school's case.
The expansion of a P-5 conference seems as if it is not a matter of if it will happen, but when. The Big 12 needs to expand, but has shown reluctance over the past few months. After both Baylor and TCU were held out of the College Football Playoff, many thought Big 12 expansion was imminent, but that front has been quiet. It would be interesting to see UCF in the ACC, where in-state schools such as Florida State and Miami would already exist as natural rivals. Though nothing is open right now, UCF must stay the course. When a Power Five comes calling, they should be calling on UCF. And UCF should answer.