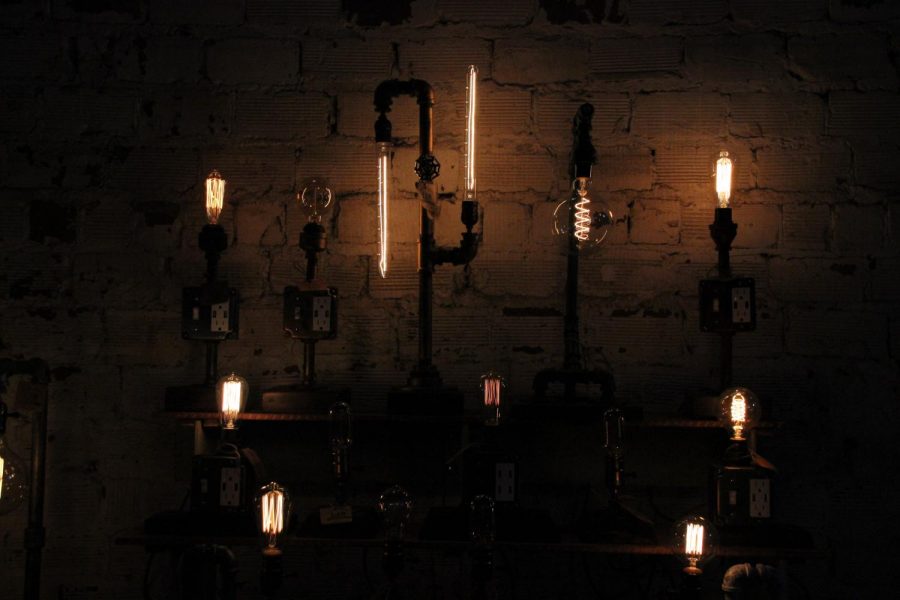 Photo Abigail Meyer
Oh so Indie Flea
The Tampa Indie Flea is the newest local market in the Bay Area. Indie Flea promotes local arts and cultures within the community. It takes place every third Sunday of the month at the Historic Rialto Theatre in downtown Tampa.
As you walk into the venue there is a multitude of products ranging from handmade jewelry, letter press card and screen printed t-shirts. Numerous people scrambled in and out of the theatre holding their vintage treasures and dry succulent gardens. The market hosts numerous non-profit organizations. The live music really gave it a funky vibe while exploring.
The market is also eco friendly, not allowing vendors to use plastic. A zero waste event, Indie Flea is structured to divert at least 90% of the waste away from the landfill. When I attended the market, I saw multiple signs and stands with volunteers from Sun Coast Compost. According to their website, by recycling the Indie flea market has kept 986lbs of Carbon Dioxide out of the atmosphere since May of 2017.
All of the vendors were very unique and none of them were the same. My favorite vendor was the light stand, which were bunch of vintage light bulbs brought back to life. Some other vendors were the Americana Print Shop which had a bunch of pointless t-shirts, but they were super cool and vintage. There were also multiple vendors selling body products, my favorite being Night Shift Wax Co., which sold organic body mists and products.
The best time to attend Indie Flea is usually when it opens at 12:00 p.m. because most people go towards the end. Parking can be scarce so plan extra time to hunt for a spot downtown.
IF YOU GO:
Rialto Theatre
1617 N Franklin St., Tampa, FL 33602
Third Sunday of each month | 12 – 4 p.m.