Review: After Hours makes The Weeknd look like a retro maniac
R&B and hip hop artist The Weeknd debuts his fourth album, featuring techno throwbacks.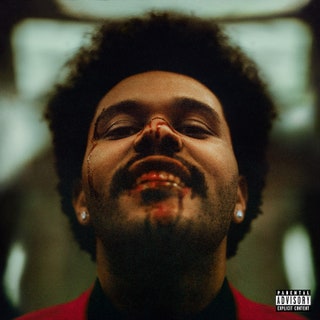 Abel Makkonen Tesfaye, professionally known as The Weeknd, had never really been a stand-out artist to me, with his 2016 album Starboy, being forgotten among recent pop music. It was when I saw promotions for his fourth album, After Hours, which radiated more psychotic and dark graphics that I decided to listen to it, because something about the singer's bloody mouth in the pictures made me think it could be good and it definitely is. The 14 track album isn't just rhythmic music, it tells a repetitive story of Tesfaye's struggle with drug and alcohol abuse and his use of women to cope with his problems, put through the lenses of a retro nostalgia.
"Snowchild" really goes into the depressing parts of Tesfaye's life, using snow as a metaphor for cocaine like in previous songs. He doesn't censor what he's been through over the course of his music career, mentioning the drug abuse and his constant desire for women in his life despite having it all in fame. The lyrics "we was at Coachella going brazy," acknowledge the singer's appearances at the music festival with exes Selena Gomez and Bella Hadid in past years. Tesfaye admits to his dependency to cope with his drug abuse but sees that attachment leads him to more issues. It's one of of my least favorite songs to listen to and the rhythm changes several times, which could be a reflection of his highs and lows.
 After Hours was very different from modern R&B music and reminded me more of  '80s EDM because of  Tesfaye's melodic vocals and retro style reverb. "Hardest to Love" had liquid drum and bass instrumentals, a common theme in recent EDM music with the return of '80s nostalgia. The singer reminisces about his previous relationships and belief that he's the reason for their end due to his negative behavior. His almost-angelic voice compliments the high-pitched instrumentals, contrasting how this was supposed to a breakup song. The track's so energetic that the sadness in between his lyrics kind of fades, saving it from being too depressing.
This retro theme in the album brings out a fun side from the album. "Blinding Lights" seemed to have reminded me most of the '80s best overall. The song's very enthusiastic, having a more upbeat tempo, yet the lyrics are just as dark as the other tracks. As he transitions out of "Faith" into this song, he describes himself being in the back of an ambulance, alluding to an overdose. "Blinding Lights" highlights his method of constantly trying to distract himself while trying to find some sort of relief, whether it be women or alcohol.
The Weeknd is both a good singer and rapper, which makes his album fun to listen to because he can tell his story in varied ways. After Hours deserves the recognition it's earned not only for the richness of its songs, but also for the old EDM style it embraces while still sticking with the singer's general R&B and hip hop roots. There's a good balance between upbeat and depressing tracks and it feels nostalgic to listen to. This album's different from my usual playlist, but it's gotten me more interested in EDM. It's very different from Starboy and Tesfaye has hinted he'd be moving on from mainstream music, going back to his Trilogy style, a smart move. The singer's melodic voice and electric instrumentals stands out from conventional pop music, and I'm excited for when he releases more music.