Join the Staff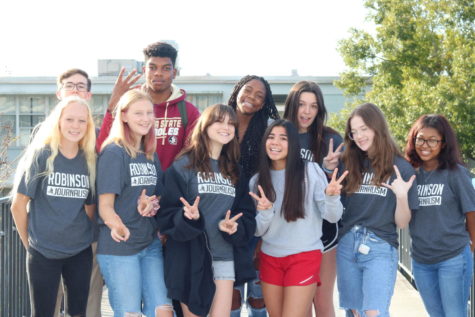 WHY JOURNALISM?
Curiosity may have killed the cat, but satisfaction always brings it back. If you're naturally inquisitive, journalism allows you to dig deep and get the answers you seek. And, sometimes, they're better than you could have expected. Not to mention the sense of pride that comes with knowing things before anyone else – or being the reason everyone knows something.
Studies show that high school students who take journalism earn higher GPAs, score better on the ACT, and demonstrate better writing and grammar skills in college compared with students who do not take journalism. Being in journalism also increases your communication skills, and will allow you to get out of your shell.
For more information about the benefits of high school journalism, visit this PDF of the Newspaper Association of America's study on why journalism matters.
HOW TO APPLY
Want to join the knightwriters.org staff? Applications are available every May in room 250. No prior experience is necessary to join the journalism staff. By request and with adviser approval, students can typically skip Journalism 1, a beginning journalism course and go straight into Journalism 2.
If you'd like to contribute to the staff but don't have the space for it on your schedule, we accept contributors throughout the school year. You can DM us on Instagram @rhsknightwriters or visit room 112 during traditional or IB homeroom and during first, third or fifth period.