FBLA Competes at District Competition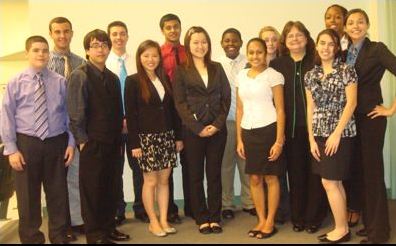 Fifteen Robinson High School students competed at the FBLA District performance competitions at Freedom High School on February 5.
In an email to the faculty, FBLA sponsor Aurora Kersey shared her excitement about the results of the competition.
"You would have been proud to see these students compete in front of the business community of the Tampa Bay Area," Kersey said.  "We can't wait to see the participants that move on to the State Level."
The participants were Jenny Chen, Bonnie Edwards, Justin Fontes, Katherine Garcia, Daniel Gonzalez, Aaliyah Gordon, Rashaan Jones, Ali Lalani, Jessica Nguyen, Laryssa Oqauendo, Nick Paremske, Evan Rue, Meng Fei Shen, Madison Sinclair, and Deena Singh.