Pantopia, Fury Bring Heightened Experience to Busch Gardens
High enough to see Tropicans Field, downtown St. Petersburg and Brandon. 335 feet in the air. A 90 degree tilt held for one to five seconds. And a 60 mph plummet to Earth. That's what is in store for riders of Falcon's Fury, Busch Gardens' newest attraction. The drop tower will be Busch Gardens' tallest ride, standing over 100 feet taller than SheiKra.
"It's going to be really polarizing," said Director of Design and Engineering Jeff Hornick. "You'll either really want to ride it, or [you] really won't."
Taking Falcon's Fury from concept to reality was a process spanning many years.
Working with what designer Mark Rose describes as "an army of people" from all over the world- including Spain, Slovakia, and Hungary- the group was able to build the largest freestanding drop tower in North America.
However, building such a tower does not come without its difficulties.
The engineers and designers had to keep in mind the elements, including lightning, when designing the ride.
"We [in Florida] are the lightning capital, and we basically have the tallest lightning rod in North America," jokes Rose.
They also had to keep in mind the sun, which, during hot days, can cause the one million pounds of steel used in the tower to expand, and design a tower that could bend slightly with the wind.
Falcon's Fury will also usher in a new face for the area of Busch Gardens previously known as Timbuktu. As guests walk through the newly painted multicolor gates, they can look up and see keys hanging down, and the different modes of transportation that previous travelers have left behind. Once inside, there can buy kettle corn from the new stand, shop for Panotopia merchandise in the gift shop, or get a pretzel from Twisted Tails Pretzels.
"Overall, Panotopia is a euphoria," said Hornick. "It's going to be a celebration of the animals and the culture."
And, when Falcon's Fury and Panotopia open May 1st, Hornick and Rose will get to see the their years of hard work pay off as guests get to experience Busch Garden's newest ride.
"[My hope] was to build the biggest, baddest, and craziest ride," said Hornick. "We wanted to create a ride to plus up this experience. It's going to be the closest experience to skydiving without stepping out of a plane."
Rose added his thoughts about the experience of riding the unique new ride.
"In a drop tower, you can close your eyes and forget what's happening," said Rose. "But when that seat rotates you and pulls you down, there's no denying what's going on."
To read more about Falcon's Fury, click here.
To buy Busch Gardens ticket, click here.
Leave a Comment
Your donation will support the student journalists of Robinson High School - FL. Your contribution will allow us to purchase equipment and cover our annual website hosting costs.
About the Contributors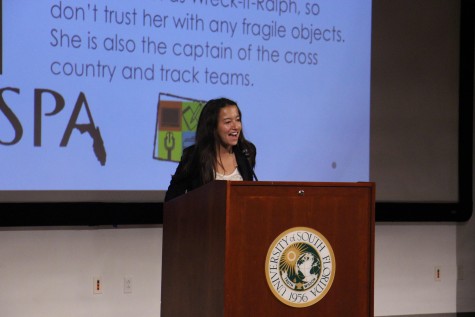 Isabel Hanewicz, RHStoday Editor-In-Chief
Isabel Hanewicz is a senior at Robinson High School and is the editor-in-chief of RHStoday. She was named the 2014 Emerging Young Journalist of the Year...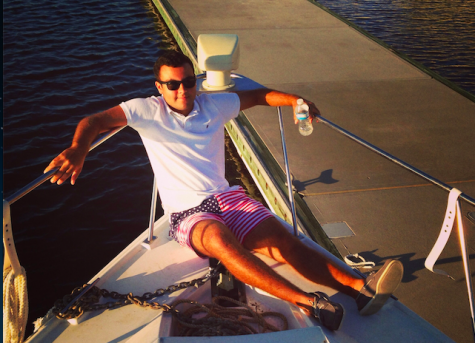 Justin Fontes, Yearbook Student Life Editor
Senior Justin Fontes is that kid that you see walking around with very short shorts. They are called "Chubbies" just in case you were wondering. He...