College Football Recap- 11/2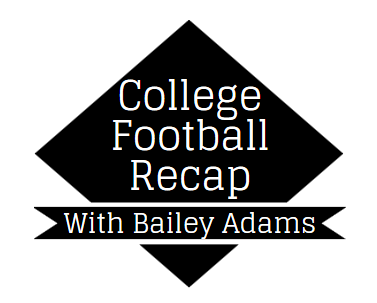 AROUND THE COUNTRY
Auburn/Ole Miss- On Saturday, the fourth-ranked Auburn Tigers traveled to Oxford, Mississippi to take on the seventh-ranked Ole Miss Rebels in a pivotal SEC West matchup. Auburn's Cameron Artis-Payne capped off a 75-yard drive with a 6-yard touchdown run that gave the Tigers a 35-31 lead with 10:23 to go. Ole Miss had their chances to come back late in the quarter but suffered from two crucial turnovers on their way to a second straight loss.
Texas Christian/West Virginia- The tenth-ranked TCU Horned Frogs survived an upset bid by 20th-ranked West Virginia on the road, picking up the win on Jaden Oberkrom's 37-yard field goal as time expired. B.J. Catalon rushed for 105 yards and two touchdowns on 20 carries to lead the offense for the Horned Frogs.
Utah/Arizona State- 15th-ranked Arizona State escaped an upset bid of their own on Saturday, needing a 36-yard field goal from Zane Gonzalez in overtime to defeat 18th-ranked Utah by a score of 19-16. Despite putting up 444 yards of total offense, the Sun Devils managed just 19 points on the night.
AROUND THE STATE
Florida State- The second-ranked Seminoles overcame a sloppy first half to beat Louisville 42-31 on Thursday night. Jameis Winston threw for 401 yards and three touchdowns but also threw three costly interceptions. The defending National Champions host Virginia next week.
Florida- The Gators came through with a big-time 38-20 victory over the 9th-ranked Georgia Bulldogs on Saturday. Kelvin Taylor had a huge day, rushing for 197 yards and two touchdowns. It was a huge win for the team, but is it enough to save head coach Will Muschamp's job? The Gators play at Vanderbilt next week.
South Florida- USF struggled on offense for the second straight week, falling to Houston by a score of 27-3. The Bulls are now 3-6, needing to win their final three games to reach bowl eligibility. They will next enjoy a bye week before taking on Southern Methodist on the road.
Miami (FL)- The Hurricanes were impressive again on Saturday, beating North Carolina by a score of 47-20. Miami totaled 494 yards on the day. They next have a bye week before hosting Florida State.
Central Florida- UCF struggled their way to a 37-29 loss at Connecticut on Saturday, turning the ball over four times in the process. William Stanback rushed for 141 yards and two touchdowns in a losing effort. The Knights next have a bye week before hosting Tulsa.
Florida International- The Golden Panthers suffered a 31-17 loss at the hands of Rice on Saturday. They now need to win their final three games to reach bowl eligibility. They play at Old Dominion next week.
Florida Atlantic- The Owls lost to UAB on a 24-yard field goal as time expired, leaving them three wins away from bowl eligibility as well. They take on North Texas next week on the road.