How to start a bullet journal (BUJO)
A new way to get organized just in time for the new year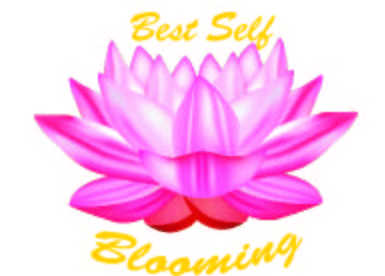 I'm Emersyn, I'm not over joyful, but I am happy– only when I'm in a good mood. The thing that brings me joy, the thing that puts a smile on my face, is anime and planning. I love calligraphy and designing my planner, I also love incorporating my interest of anime into my planning. This blog is made to help you become your best self. Whether that's to get good grades or to become a better planner, Best Self Blooming is here to help.
I've had a bullet journal for almost a year now. I first found out about it when I was scrolling through Instagram. Bullet journals are just personalized agendas. They can be organized any type of way you choose. The best way to start is always simple. Taking inspiration also helps with the starting process. Once you have started, they begin to be easier to maintain because you're used to them.
You will need the following supplies:
A journal; any type will work. Just make sure that it is sturdy and you have enough space to write in it.
A pen; nothing fancy. Make sure the ink flow is good and perfect for your taste.
Extras: stickers, highlighters, markers, pictures.
When you are starting your bullet journal, you need to make it simple to ensure that it's easy to maintain. There is no need to add a crazy amount of stickers and pictures, you don't even have to h
ave a color scheme. All you have to make sure of is that you have the date and space to write your to-do list.
If you choose to decorate your bullet journal, start small. Add a couple stickers here and there or make a simple color scheme to follow for the month. The easiest color schemes are neutral colors with a pop of a bold color. A good scheme is red, gray, and white. It's easy to keep up with and doesn't require anything but a red pen, pencil, and white paper (your BUJO).
Adding pictures to get more advanced? Good for you.
Be careful not to go overboard. Keep them small and there shouldn't be too many. Your pictures can also go with your theme to keep your BUJO consistent.
One way to ensure that your bullet journal keeps up with your life is to get a bullet journal that can endure anything. Now this doesn't require you to make a hefty investment in a fancy notebook that you might not use for a long time. The sturdiest journals I have found are the ones with thick pages. This allows you to add pictures, stickers and colors without it bleeding to the other side of the page. A notebook that has thick pages and is bound with string instead of glue will last the longest because the pages won't pull away from the binding or tear.
Always remember that a bullet journal is what you make it. You can make it as simple or extravagant as you would like. You can decide to make it purely for work or you can use it as a creative outlet. This is for you so remember to have fun with it.