Knights Mix: Craig Everhart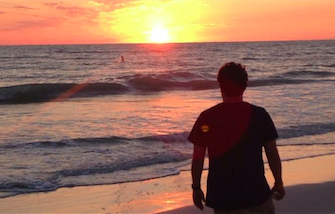 In Knights Mix, the RHStoday.com staff asks Robinson Knights to tell us about their music preferences and then compile a playlist on Spotify of their favorite tracks.
This week, we feature IB Biology teacher Craig Everhart about his favorite song picks.
Everhart's style of music is mixed from island style, reggae and classic rock. "These songs have personal meaning to me. I like to listen to songs that are connected to things I enjoy in life," Everhart said.