Album preview: "Divide" – Ed Sheeran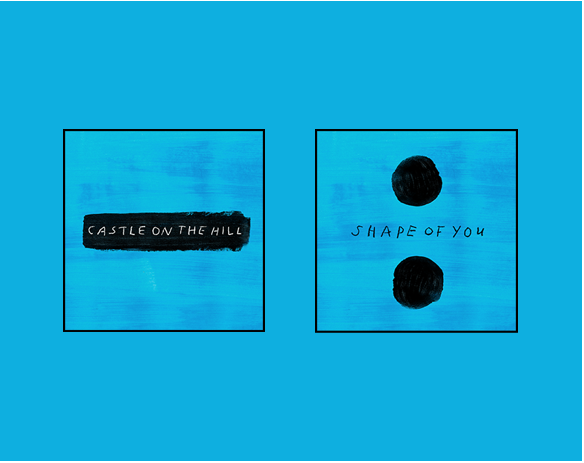 After a long, two-year wait, Ed Sheeran released two new singles from his upcoming album, Divide on Friday. There is no set release date for the new album, a continuation of the chronology of his previous album, Multiply.
Sheeran released both "Castle on the Hill" and "Shape of You," revealing that he is still keeping his signature sound with an upbeat vibe, acoustics and minimal R&B.
The first song, "Castle on the Hill," appears to be a reflection of Sheeran's childhood and past. With a nostalgic tone, he describes his youth and the people who made him into who he is today. The instrumental aspect is upbeat, as his music normally is, with a rhythmic and percussive beat. A bass guitar is also recognizable with Sheeran's vocals throughout the song, and is most distinguishable in the chorus.
In my opinion, "Castle on the Hill"  is catchy and relatable, as it recounts everyday events that happen at a young age. The beat is pleasing and is not too plain or repetitive, which is definitely a positive.
The second single, "Shape of You", describes finding new love at a bar and falling in love with them and their body. The song is also musically bouncy with a discernible marimba and acoustic guitar in the background. It definitely shows a more pop and almost electronic vibe in the song due to the varying instruments and the loop throughout.
The second single blends more genres that haven't been seen too much in Sheeran's past music. But the mixture is once again a great job done by Sheeran and co-producer Steve Mac. The sound can easily be swayed to and enjoyed by anyone.
The singles give fans an exciting look into what is in store for Divide. I'm personally looking forward to hearing what he's close to releasing and have high hopes for this album.
Check out the singles here:
Castle on the Hill

Shape of You