Fall Flavors are Back
Fall flavors are finally here! So many cozy flavors to choose from, all in your local stores.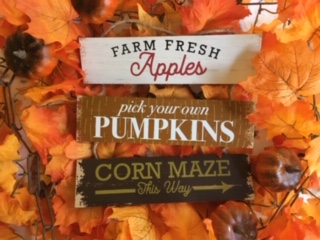 Apple, hazelnut, salted caramel, pumpkin. Everybody knows that with the coming of fall, special flavors make their way back on the menu.
For many people, fall is their favorite season because of the Pumpkin Spice Latte you can find at your local Starbucks. Not only does Starbucks bring out their famous flavors, so do a plethora of stores across the country.
Starbucks has revived their Pumpkin Spice Latte for another year, thrilling fans of the popular drink. The Pumpkin Spice Latte has always been a seasonal favorite at Starbucks.
Similar to Starbucks, Dunkin' Donuts has brought out their fall menu. This menu includes items such as apple cider donuts, pumpkin flavored coffee, and their signature cinnamon sugar pumpkin latte.
Trader Joe's has also introduced many new items this fall season. Theses items include the pumpkin danish kringle, pumpkin spice coffee, cold-pressed Fuji apple spiced cider, pumpkin yogurt and more.
Along with flavors introduced by franchises, certain brands like to dip their toe in the pool of new flavors as well. Peeps, for example, produced a candy corn flavored marshmallow that are covered in white chocolate.
Kit Kats have debuted a new flavor as well that is perfect for the fall season: pumpkin pie Kit Kats. A great way to get your daily dose of pumpkin is through your favorite chocolaty treat.
Blue Bell has also hopped on the fall flavor trend. They've introduced Salted Caramel Cookie and "Happy Tracks." Happy Tracks includes chocolate covered peanut butter cups with a dark chocolate fudge swirl mixed with vanilla ice cream.
Despite your likes and dislikes, everyone can find a favorite fall flavor because of the variety of options. Whether your favorite is pumpkin, apple, or caramel, make sure to get it while it's still in stores.