Review: All American is extremely addicting
All American left me watching on the edge of my seat all time.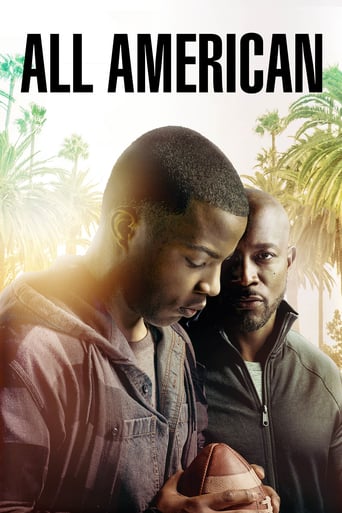 The first time I started watching season one of All American, my attention was locked in from the moment I pressed play. I watched the first season with my mom and I'm pretty sure we finished it within a week. So, when we heard the second season was out, we binged it and watched all 16 episodes in less than 72 hours. I'm telling you it was so good we couldn't stop watching it.
One thing that is interesting about this show is that it is inspired by a true story. It is a fictionalized account of someone named Spencer Paysinger, a retired pro football player.
The focus of both seasons was Spencer James (Daniel Ezra) in the show. After being recruited from South Los Angeles High School, he learns to maneuver through cultural, social and financial differences while he plays football at the elite Beverly Hills High School. Season two picked up after Spencer led his Beverly Hills team to a state championship against his former school.
He learns obscure life lessons that are very inspirational. One quote that was said multiple times throughout the season was,"tackle your problems, block out your fears and always finish strong no matter what," which really stuck with me. What this quote meant to me is if there is something difficult or you have a barrier in your way, you find the courage to do what's right and do your best at it. If you don't you could possibly find yourself doing something you're not proud of. When you do discover the right thing to do, finishing strong is following through. This allows you to have no regrets.
Another aspect of this show that was extremely good, particularly this season, was the acting. The acting was so realistic and believable. The entire time I was watching I was sitting on the edge of my seat. The show impressively did a great job in the way it related to me and sometimes I even felt like I was in the conversations in the show.
Spencer went through a lot this season from deaths, to struggles with football, to difficulties with his home life. Even with all these setbacks he still managed to come out on top. His motivation and determination to come back from a serious injury made me, personally, want to work harder on just everyday life things.
I play sports and constantly need the reminder to keep pushing myself no matter how tough the situation is so I can be the best version of myself. Just like in season two when Spencer faces a tough challenge, he almost pushes himself too hard, but ends up coming back out, being exactly how everyone said he would. 
Not only is the acting good, the show is also just well done from a cinematic point of view. The way everything folds together into one big story is superior on a whole other level. I am so excited for what the next season is going to bring. It is projected to come out on Netflix in March of 2021. But, due to the COVID-19 delays, it could be pushed back. It will be different from the previous seasons, but I'm sure it will be just as great.