"Tár": the New "Black Swan"
You can't separate art from the artist.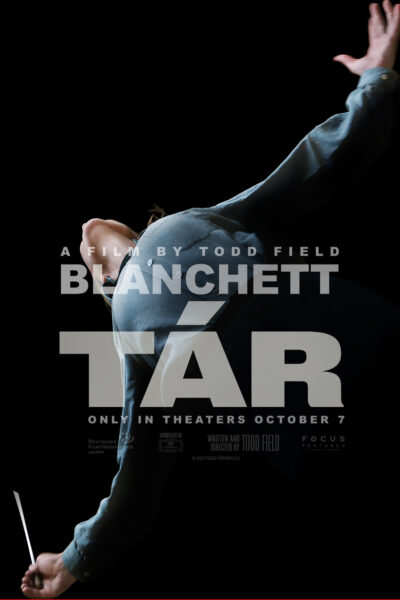 Is she really this person because of what she did, or what other people said she did? This is not a story about the heart-warming rise of an underdog prodigy, but instead follows a woman at the pinnacle of her career who inevitably falls.
"Tár" is a newly released drama about a renowned musician/maestra, Lydia Tár (Cate Blanchett), who is just days away from symphony recordings that will boost her career even further. That is, all of a sudden when Tár is met with or rather brought a saga of unfortunate events onto herself.
One of the most stunning aspects of the movie is the eerie attention to detail Field slyly adds to the most unexpected scenes. For example, Tár is seen writing "Rat Rat" under her best-selling book "Tár Tár" in multiple scenes. She is never given a moment to breathe, to escape the impending sounds of her life. As a viewer, it's exhilarating to watch.
The soundtrack was also critical to the development of the story and the depth of emotion and this film definitely nailed this aspect. Director Todd Field utilizes echos, blares, rings and shrieks to accentuate the guttural hauntingness of the deterioration of  Tár's insanity.
I must talk about Blanchett's performance as well. Besides my opinion of her being one of the top five female actresses in the film industry, she was just absolutely phenomenal in the movie. Her ability to contort and convolute her face in the most proportionate way to the emotions of the scene never ceases to astonish me. Every twitch, every tremble was just staggering and had me practically lunging out of my seat.
I can say with assurance, "Tár" is my movie of the year. Its enchanting sadness and sometimes roughness have created an odd mixture that I can't get enough of and you will undoubtedly see me rewatching it on a regular basis.