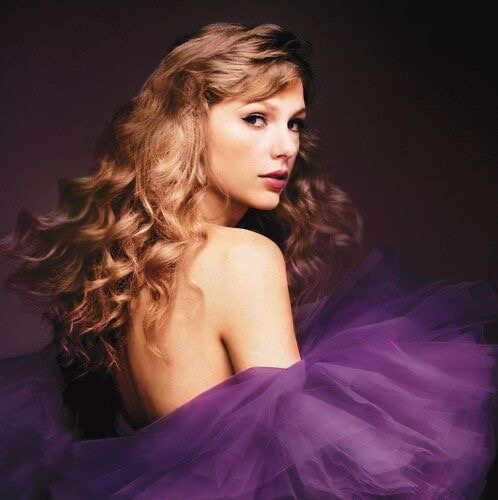 Taylor Swift continues her journey, reclaiming the magic in her early albums with the release of "Speak Now (Taylor's Version)."
Being the highly-anticipated follow-up to her acclaimed sophomore album, "Fearless," the Speak Now Era solidified Swift as, in my opinion, one of the most influential musicians of all time. With one of the highest-awarded country albums in her rearview mirror, she had set a high bar for herself. A lot of people in the industry didn't want to see her live up to the hype, but as always, Swift came out on top.
Coming off of previous success, she created a poetic album, masterfully crafting stories of wistful romance and heartbreak. Swifties everywhere are ecstatic at the chance for their queen to finally reclaim another one of her titles, 13 years later.
The original 16 tracks, to the blind ear, are virtually the same; however, a more seasoned Swiftie can pick out the small differences in lyricism, production and tone. Her faux country accent is also absent from the re-release. I will definitely miss these subtle details of the original, but for me, they aren't the reason why "Speak Now" is one of my favorite albums; I love it because of the storytelling. I just don't understand the fans who are upset over a missing breath at the end of a song.
Along with every re-release, Swift puts out tracks labeled as "From the Vault." Although these songs are completely new to us, she wrote them years ago, along with the rest of the original album. "Speak Now (Taylor's Version)" had six songs fresh from the vault.
For me, one of the most memorable songs "When Emma Falls in Love." Not because of how amazing it was, but because of how much its stunning mediocrity stood out from the rest of the album. Swift has such a good song writing ability, and she has showcased that throughout her career, but this song is not, at all, representative of what she can do. It's vague and just doesn't have the same emotional depth which other songs on the original album have. This song should have just stayed in her teenage diary.
That was perhaps the only bad song. My personal favorite, although it was hard to choose, is "Electric Touch ft. Fall Out Boy." I wish she made more songs in this style. I enjoy the romance ballads, but sometimes it feels repetitive. This song provided a much needed reprieve from Swift's core songs. If it had come out back in 2010, Electric Touch would have been a fan favorite to both of the artists.
Overall, "Speak Now (Taylor's Version)" is just as amazing as it was in its debut, but she would've done everyone a favor if she kept some songs locked in the "vault."