Student Accepted Early to Columbia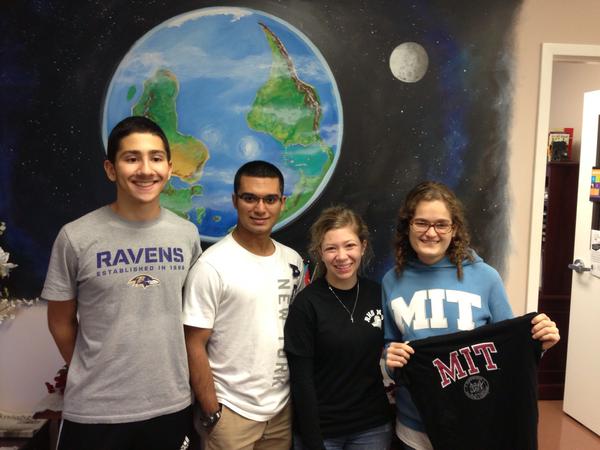 Applying for early admission to an Ivy League college and then getting accepted is a pretty big accomplishment for anyone and Jose Rubianes ('15) has done just that.
Rubianes found out Thursday, December 11, that he got accepted into Columbia, the only school he applied to.
"[I'm] for sure [going to Columbia], I would've applied to other colleges but I only want to go to Columbia so no need." said Rubianes.
There was a lot of anticipation Thursday in finding out whether Rubianes was accepted or not.
"I was waiting for 5 o'clock because the email said it would be up [then]. My mom called me like 5 times in between to check. At 5 o'clock I went online, I logged in, and a congratulations letter was waiting," he said. "I felt ecstatic and relieved mostly,"
Being the only school he applied for, a lot of pressure was on whether he would get accepted or not. He didn't plan to go to any other college so he didn't start on any applications and the deadlines are in January.
"[If I didn't get in] it would've sucked and I would've been busy," said Rubianes.
Rubianes plans to major in engineering though, he is not sure what type of engineering yet. He also has a few differences coming in his post-high school career.
"[I'm] looking forward to moving to New York, seeing something new," said Rubianes.