Chick-fil-A To Give a Year of Free Food Away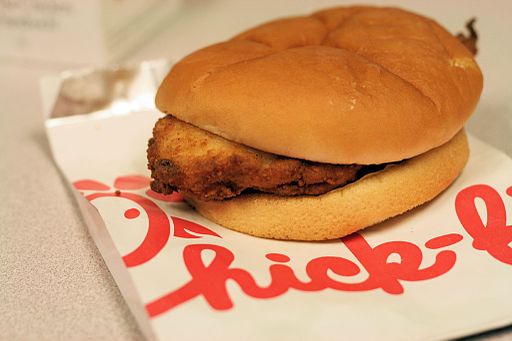 A new Chick-fil-A is set to open Thursday, Feb. 5 on Gandy Blvd, a little less than two miles from Robinson. As part of Chick-fil-A's "First 100" promotion, 100 participants will be picked to remain at Chick-fil-A for 24 hours, from 6AM tomorrow until 6AM opening day and will receive cards for 52 free Chick-fil-A Sandwich Meals, to be redeemed within the year. The rules are as follows:
You must arrive at Chick-fil-A between 5:30AM and 6AM, go to the restaurant, and tell them you want to participate in the giveaway.
You must be 18 to participate in the giveaway.
If over 100 people are present by 6AM, these rules will be followed:

Every registered person will receive one ticket
100 tickets will be drawn and those individuals will receive numbers
An extra 10 names will chosen as alternates
The 100 individuals and 10 alternates will be invited to stay at Chick-fil-A until the grand opening
Participants must remain at the restaurant the entire time.
If a participant leaves, an alternate will take their place
Each participant may have up to five guests stay at the restaurant with them.

After the end of the 24 hours, all participants who comply will recieve the grand prize. All alternates left will receive an alternate prize.
To read the official rules, click here.