Support Robinson wrestling at Chipotle tonight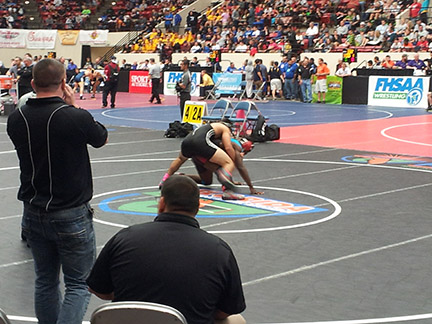 Going out for dinner tonight? Support the Robinson wrestling team and head to the Chipotle on Gandy. Tonight only, the wrestling program will receive 50% of all proceeds from your meal when you mention Robinson wrestling at the register.
"It's a very low cost meal, good food. It's a win-win," head coach Tomas Montero said. "You eat, and we raise money."
Fundraisers like these are essential for the team, which spends over $3,000 on tournaments and travel each year.
"For us, it goes for everything. We get nothing paid for. We pay for wrestling tournaments. That's crazy when other sports get everything paid for."
The fundraiser will be held from 6-10 p.m. at Chipotle Mexican Grill (3696 W. Gandy Blvd., 33611).