Q & A: Meet the class of 2020 Valedictorians and Salutatorians
RHStoday asked this year's IB and Traditional valedictorians and salutatorians what helped them get to where they are now and where they see themselves in the future.
Q: Why were you so motivated? 
Myron Ausby, Traditional Valedictorian: "Because my brother graduated fourth in his class and I kinda wanted to win it for him."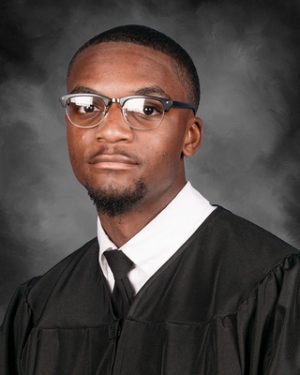 Kaleigh McFadden, Traditional Salutatorian: "I've always wanted to get really good grades and I like pushing myself. So, I set high standards for myself and I wanted to do well."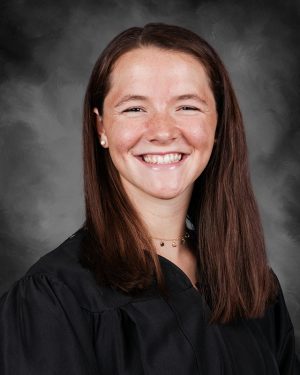 Srikavin Ramkumar, IB Valedictorian: "I really don't know, I just found some stuff interesting, I feel like I'm motivated to things I'm interested in."
Brooke Rodriguez, IB Salutatorian: "I was told I wouldn't be able to do it by many people in middle school because it's always been like a dream of mine, and when someone tells me I can't do something it kind of motivates me to do it more."
Esha Babu, IB Salutatorian: "I think my motivation started really early, I was just interested in the courses I took."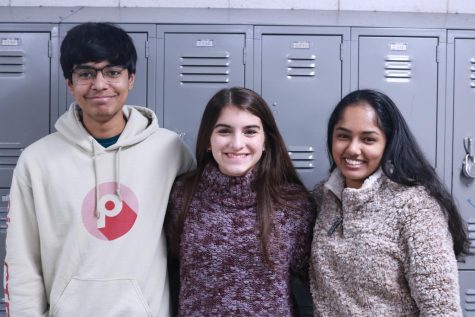 Q: Who is your biggest supporter?
MA: "God, because nobody really believed in me except for me."
SR: "My family."
KM: "My mom. She always supports me in everything I do and she is happy for me in whatever I want."
BR: "My mom was definitely my biggest supporter because she was always with me when I was doing the extra work and she helped keep me motivated."
EB: "My family, they haven't been super strict in me getting extremely good grades, but they have been supportive of me doing it."
Q: What is your favorite memory from high school?
MA: "I would say finding out I got valedictorian."
SR: "I would say physics day. It was just a fun day to hang out, have fun and ride roller coasters."
KM: "Me and my friends did a SAT study group, which was really fun. We studied together and got to work with each other."
BR: "We did a chem lab last year… It was really funny and none of us were able to finish and we were all running around and working together."
EB: "Meeting my friends because it takes a while to form a strong bond with friends so over high school we've gotten a lot closer."
Q:Where do you see yourself in the future?
MA: "Working for one of the big four; Google, Facebook or one of the other two [Amazon, Apple] as a software engineer in about 4 years."
SR: "Hopefully doing something related to computer science."
KM: "I want to hopefully be a physical therapist so maybe I'll get there one day."
BR: "I hope to become a doctor in the future."
EB: "I hope to be working to help other people on a larger scale and actually making an impact on the world."
Q: Do you think the extra work was worth it?
MA: "It wasn't really extra work."
SR: "Sure, It was just enjoyable. I would say the process was worth it."
KM: "I think so, it was something I hoped to get."
BR: "I definitely think it was worth it, I mean I've gotten into every college I've applied to so far."
EB: "I think it was because if you don't think about it as extra work but rather as something that you want to do or that you love doing its definitely worth it."