Minor Fire Creates Major Impact to Dismissal
A trashcan caught fire today in the second floor girl's bathroom at the end of the school day today, setting off alarms and causing a whole-school evacuation. The bathroom, on the north/library side of the school, is closed until further notice.
The fire alarm went off around 2:42 p.m., leading to confusion as students and teachers thought it was a false alarm and did not initially leave their classrooms. Shortly after the alarms started, an intercom announcement alerted the campus the alarms were legitimate.
Principal Johnny Bush issued a robocall to parents and called the damage to the campus minor. According to the call, the cause of the fire is unknown but believed to be intentional. Anyone with information regarding the incident should call the Crime Stoppers of Tampa Bay Hotline at 1-800-873-TIPS (8477) or click here to submit an online tip form.
This is an ongoing news story and will be updated as more information becomes available. 
TIMELINE IN PHOTOS
2:42-2:53 p.m.: Students evacuate the school and head to the parking lot or bus ramp.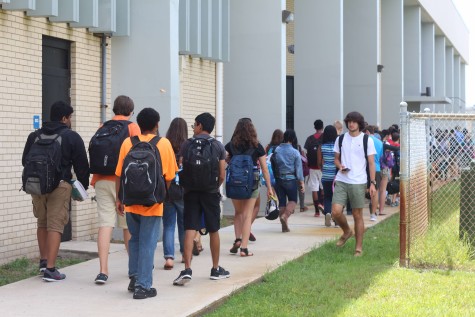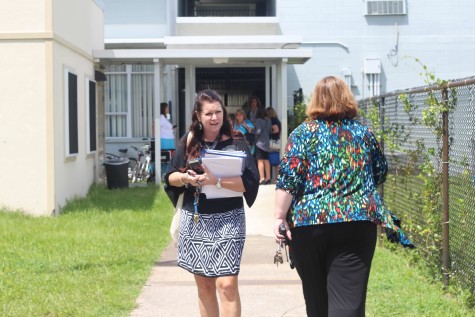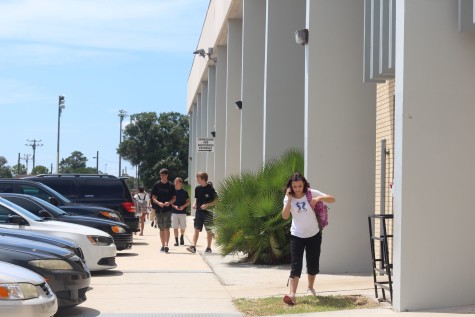 2:55-2:59 p.m.: Fire rescue vehicles and police cars drive into the teacher parking lot.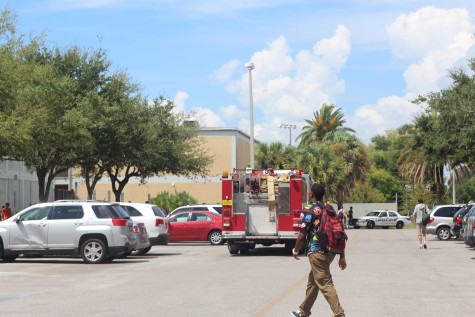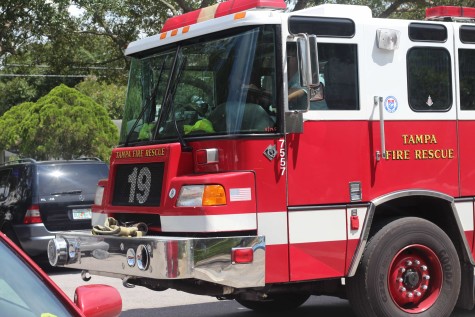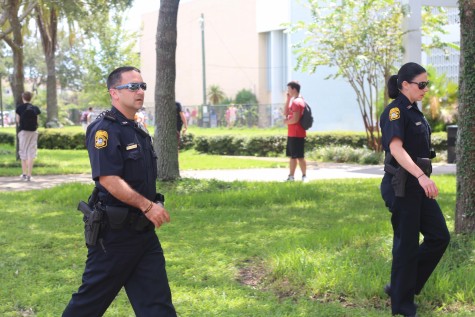 2:59-3:06 p.m.: Firefighters return from putting the fire out. Administration is informed students can start returning to the school to retrieve belongings.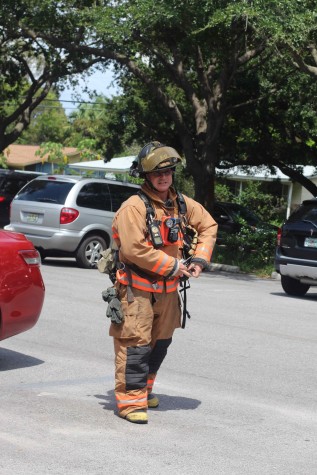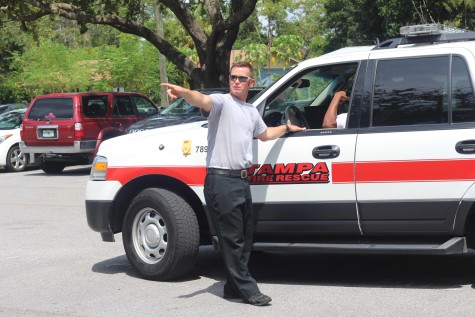 5:00 p.m.: With the  door to the bathroom locked, singed paper on the concrete and a heavy smoke smell remain.