Girls Soccer Beats Bradenton Southeast in 3A-District 9 Championship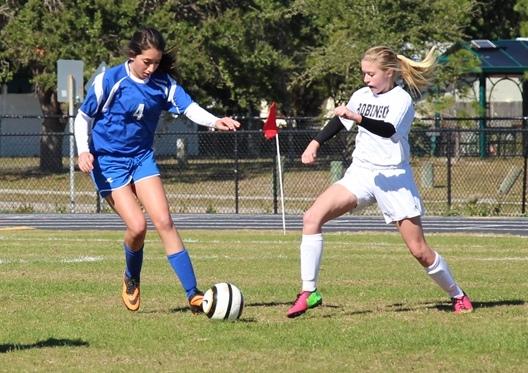 On Sunday, Jan. 18, the Knights played against the Bradenton Southeast Seminoles in the 3A-District 9 Championship.
Knights captain Claire Rothschild ('14) scored the first goal around ten minutes into the game.
Caroline King ('14), another captain of the Knights, followed Rothschild's goal with one of her own only a minute or two after.
At the end of the first half, the score was 2-0 Knights, but the game was just getting started.
Captain Sam Ishee ('15) and Kari Trautvetter ('15) both made a goal to start off the second half.
Caroline King once again followed up with her second goal of the game.
To finish off the game, Rian Tellis scored her second goal of the season.
The Knights were able to hold the Seminoles back from even taking a shot on goal.
The Knights are now 3A-District 9 champions three years straight.
The lady Knights will have their next game at home on Thursday, Jan. 23 at 7 p.m.