Baseball: Robinson Stifled By Alonso In 4-1 Loss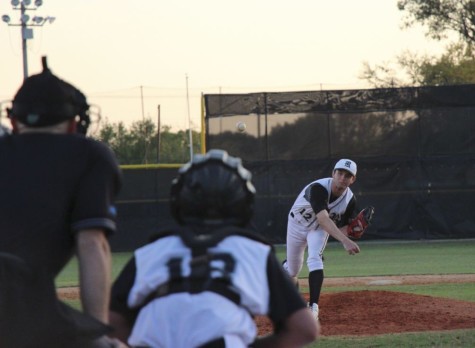 Wednesday marked the second meeting in the past week and a half between Robinson and Alonso, with the teams squaring off in the Saladino Tournament over spring break. The Ravens took that game 4-3 and came to Lou Garcia Field on Wednesday looking for the same result.
Patrick Kiszla ('15) got the start for Robinson, looking to shut down a solid Alonso lineup. The Ravens struck first in the second inning when Jared DeSantelo ('17) came through with a 2-out, 2-run single to give his team the early lead.
Those proved to be the only runs needed for Kevin Nunez ('16) on the night, as he tossed six impressive innings, allowing just one run on two hits and two walks while striking out four.
Alonso picked up their third run in the fifth inning when Andrew Abbott ('15) delivered a sacrifice fly. The lead was then extended to 4-0 in the sixth when Peyton Woble ('16) singled in a run. Patrick Kiszla tossed a complete game in  a losing effort, allowing the four runs on eight hits, while racking up four strikeouts.
Nunez carried a no-hitter into the sixth inning, but Robinson's Nathan Doherty ('15) broke it up with a single to left field. Two batters later, Darius Autry ('15) hit a towering double to left to give the Knights their only run.
Ryan Fernandez ('16) earned the save for the Ravens after working a scoreless seventh.
Robinson will next take the field on Friday night when they travel to Gaither, while Alonso will look to keep momentum on their side when they play Riverview on Friday.