Volleyball: Lady Knights' Season Ends in State Semis
For the third straight season, the Robinson Lady Knights fell just short of a shot at the state championship. The Lady Knights (22-9) couldn't complete the upset of fourth-ranked Bishop Moore (26-4), with the Hornets winning in three sets by scores of 25-8, 25-12 and 25-12.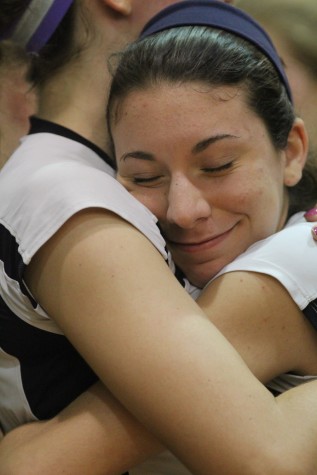 Bishop Moore proved to be too much to handle all afternoon, never trailing by more than one and leading all throughout the second and third sets.
"Bishop Moore, they're just a well-trained team," said Robinson head coach Christen Garcia. "They're very precise and deliberate in their fundamentals. It kind of just shows us where we need to strive to be in order to get over that hump and finally get to the final two."
Catia Sleet ('16) finished with seven kills and nine digs while Rebecca Hill ('16) totaled 10 assists. Emily Draper ('17) picked up eight digs.
It was a tough ending for the Lady Knights, who have won three straight regional championships to make three straight state semifinal appearances. Their 22 victories were nine more than they totaled in 2014, winning big matches at both the Bishop Moore and Berkeley Premiere tournaments while also taking home the gold at this past summer's team camp at the University of Tampa.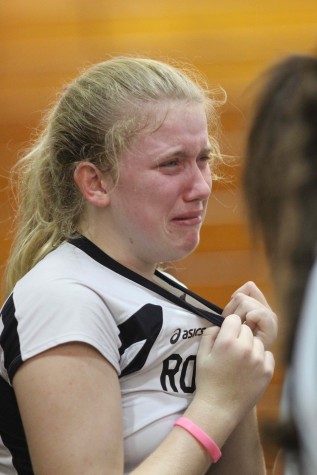 "I told the girls, 'you have so much to be proud of, you've had such an impact on our history. [You've left] a footprint on our history.' This has been our best season yet," said Garcia. "I'm just proud that I had the opportunity to coach these girls."
Bishop Moore moves on to next Saturday's 5A state final, where they will take on Bishop Kenny (23-8), the defending state champions. The game will be played at The Venue on the campus of the University of Central Florida (4000 Central Florida Blvd, Orlando, FL 32816).