Soccer Recap: Robinson at Alonso
Leads slipped away for both the Robinson boys and girls soccer teams on Tuesday night at Alonso, with both teams falling to the Ravens.
Boys take second straight loss
Goalkeeper Omar Shoubaki ('16) scored a goal in his first game back from injury for Robinso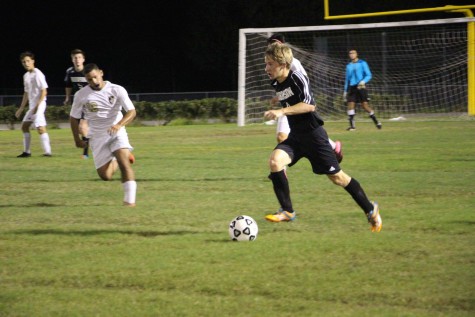 n, but it wasn't enough as the Knights (0-2) fell to Alonso (2-0) by a score of 3-1.
"I thought we as a team played pretty well," team captain Charlie Draper ('17) said. "If we can clean up a few small mistakes, we'll be able to go on to great things."
Shoubaki made an immediate impact in his season debut after sitting out with an injury. His goal on a free kick from midfield gave the Knights a 1-0 lead before the Ravens fought back with three straight goals to keep Robinson from picking up their first win of the season.
Small breakdowns prove costly for girls in 4-3 loss
A late lead turned into a frustrating loss for the Lady Knights on Tuesday night as Alonso came back from down 3-2 to win 4-3.
"I thought there was a lot of passion out there," team captain Sarah Jennewein ('17) said. "We worked hard and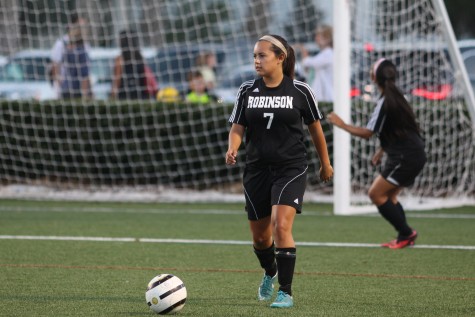 dominated the game, but small lapses in focus cost us, particularly at the ends of the halves when we got tired."
Robinson held leads of 1-0, 2-1 and 3-2 but couldn't quite keep the Ravens out of the game. Megan Bohan ('16) found the back of the net first for the Lady Knights before the game was tied at one. Jennewein then gave Robinson a 2-1 lead, only for the Ravens to even the score again. Emily Ray ('16) picked up the Lady Knights' third goal, but Alonso put the final two in to pick up the victory.
Robinson soccer will next take the field on Thursday night at home against Jefferson. The boys will get things underway at 6 p.m. before the girls hit the field at 8 p.m.