Hopping into Lunar New Year at Robinson
Get ready for those family reunions.
For many Southeastern Asian American families, the start of the new year is often not on Jan. 1; alongside billions of people worldwide, these individuals also celebrate Lunar New Year, a holiday all about family, traditions and renewal.
2023 marks the beginning of the Year of the Rabbit, for some, the Year of the Cat. Hoping that this new year will bring them peace and prosperity, many students here at Robinson are busy deep cleaning their houses and preparing for a big family gathering.
"Usually to prepare for Lunar New Year, my family and I clean and decorate our house with red banners, talismans and flowerpots, as it's a symbol of making room for good luck for the coming year," Sydney Tran ('24) said.
Tran, whose family is half Vietnamese and Chinese, finds it important to be spending this special time of the year with her loved ones. She is reminded of her rich cultural background and practices, as well as the importance of family.
"We always make time to worship our ancestors, presenting offerings with fruit, flowers, and burning incense," Tran said. "It's a sign of respect and a reminder of family, reminding me that I always have people I can go back to."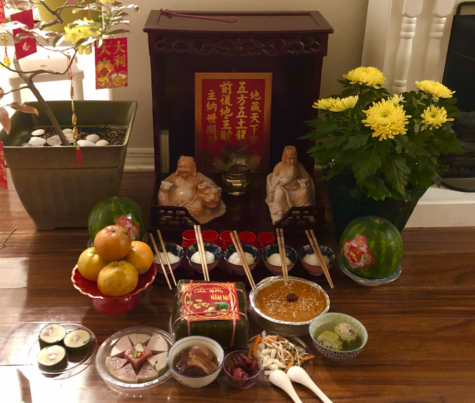 Like many, Tran admits her favorite part of the holiday though would have to be the food and the red envelope pockets (Hongbao).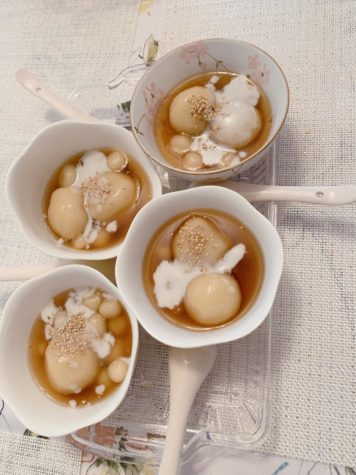 "We all stay home and in the morning, we drink tea and eat Nian Gao (年糕: New Year's Cake). The rest of the day is spent cooking lots of dishes like braised pork and eggs and Tang-yuan (汤圆) for our family gathering," Tran said. "At this time, older members of the family give the younger ones good luck pocket money contained in a red envelope (红包) as they offer good luck wishes to each other."
Although still filled with many traditions, Lunar New Year looks a little bit different for Laura Trinh ('25).
"In Vietnamese, Lunar New Year is called Tết," Trinh said. "Every year, my church holds a festival a week before the Lunar New Year. At the festival, people walk around to buy food, and drinks, play games and watch little kids and Vietnamese singers perform. I don't have a lot of family here, so my family just celebrates lunch or dinner with close friends."
For Trinh, Tết holds a special meaning as it serves as a reminder of her Vietnamese heritage and the close-knit community. The food, celebrations and traditions of Tết bring back fond memories of her childhood and connect her to her cultural roots.
"My favorite moments of Tết is just seeing everyone together, at home, at church and just the community celebrating," Trinh said.
This year, the Vietnamese community in Tampa came together on Saturday, Jan. 14 and Sunday, Jan. 15 to celebrate Tết with a festive and entertaining event. The festival featured a range of performances by locals, traditional foods and even a fashion show showcasing both traditional and modern Vietnamese attire.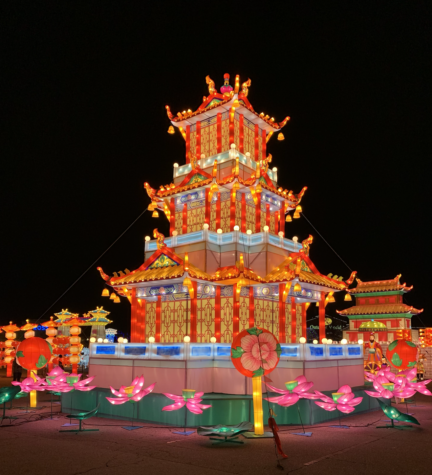 "I went to the festival last Saturday and it was freezing. It was the same thing as every year; I ate great food with my friend and saw people I haven't seen in a while. There were so many foods to choose from, from cold to hot, steaming hot noodles, boba, pandan waffles, and so many more choices," Trinh said.
Either way, the Southeastern Asian community at Robinson can collectively agree that Lunar New Year in Tampa feels like a home away from home.
"[This holiday is important to me] because being able to talk and eat with my family just brings me a sense of comfort during the new year, which is usually a pretty stressful time," Aidan Van Zandt ('23) said.