ISSUE 3: Robinson Baseball Aims to Knock It Out of the Park
Players to watch as the team prepares for a memorable season to come.
After finishing a commendable season last year with their overall winnings at 15-11, the RHS baseball team is back. They ended their 2021-2022 season at the district semi-finals where they were sadly defeated by the Dunedin Falcons 6-0. Since then, the team has been hard at work preparing themselves for this year.
"[We have been] balancing a lot of youth and new faces with the veteran experience and leadership. Trusting the process and knowing that if we are relaxed and who we're capable of being things will work out just fine," Head Coach Alexander Barron said.
Although nearly half of the players on the team were seniors and have moved on from Robinson, last year's juniors have stepped up to the plate and made sure the team is still filled with plenty of strong players.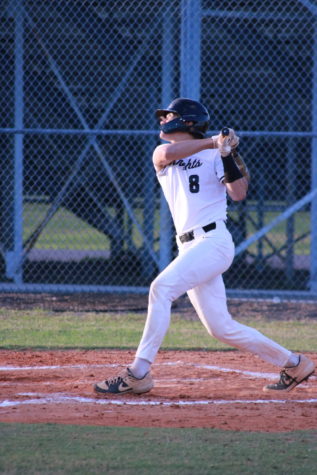 Jeremiah Henderson ('23) has been on the team for the past four years; he is an outfielder who plays defense in the center field. This position in baseball requires great speed and agility and someone who can cover a lot of ground and be a leader in the outfield. Henderson concluded his last season with a batting average of .250, 14 total runs and 21 putouts.
"[This season] I want more consistency on the bases and the plate and just doing my job on the field," Henderson said.
Tucker Wehrman ('23) is the third baseman and has been on the team since his sophomore year. The third baseman has the best arm on the team and the longest throw of any infielder. Based on the previous season, Wehrman has a batting average of .247, five total runs and 124 total putouts.
"Come out with a winning season, I think that's a big team goal and individually I'd love to hit above .350," Wehrman said.
Russell Sandefer ('23) and Nathaniel Jennewein ('23) both play pitchers on the team. The pitcher plays one of the most important roles on the team; they have to have great accuracy, velocity and a healthy arm. This year will be Jennewein's second year on the team along with Sandefer's third year. When looking at last season, Jenewein had a strikeout rate of 7 per game while Sandefer had an average of 29 per game. Next year, Sandefer plans to further his baseball career at Saint Leo University while Jennewein heads up north to play for the Big Red Bears at Cornell University.
"We got switched into a new district this year and it's looking a lot better than what it was before so that's definitely something we're looking forward to," Sandefer said.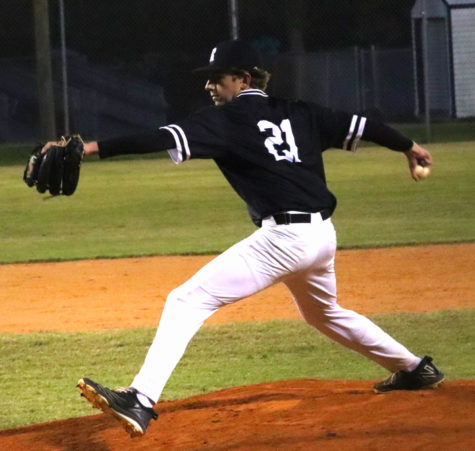 With players like these and constant improvements being made, there is a lot to look forward to this baseball season at Robinson.
"We have been trying to hammer individual and team skills and situations and just making sure that no stone is left unturned as far as what we need to do to be ready to win against the other team," Barron said. "No challenges, I have the best group of kids of any high school team in the state of Florida."