MLB playoffs: Who do you have?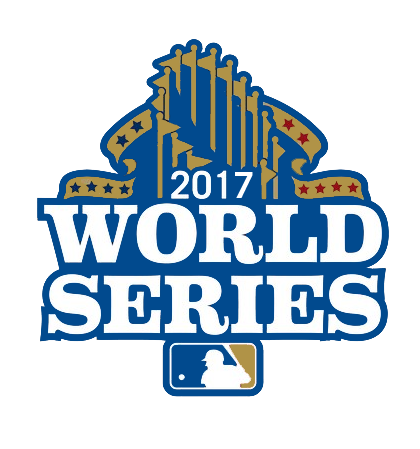 After one of the wildest major league baseball regular seasons in recent history, the 2017 playoffs are finally here. For a grueling 162 game stretch, the best baseball teams in the world have competed for an opportunity for the World Title. With only eight teams left, the questions we've asked all season will finally be answered. It's anyone's trophy at this point.
Cleveland Indians v. New York Yankees:
The Cleveland Indians ride a historic wave of momentum into this ALDS matchup, finishing the season with the longest winning streak since the 1916 New York Giants. Led by starting pitcher Corey Kluber, the Indians hope to avenge last year's crazy game 7 World Series loss to the Chicago Cubs. With Gold Glover Francisco Lindor at shortstop and power hitters Edwin Incarnation and Jay Bruce in the lineup, Cleveland will try to end a World Series drought that has stretched on since 1948.
But the winning franchise in baseball history stands in their way. New York entered the play offs via a 7-4 victory over the Minnesota Twins in the wild card game. The Yankees are led 6 foot 7 right fielder Aaron Judge. Judge, a lock for American league Rookie of the Year, took baseball by storm by hitting 52 home runs. "I think the Yankees are going to win the World Series because the are a good mix of homer and contact hitters," said student Ben Maskin ('20). However, if the Yankees are going to take down the heavily favored Indians, their bullpen is going to have to be dominant.
The Yankees and Indians are currently tied 1-1 in the five game series and face off again on October 8.
Houston Astros v. Boston Red Sox:
Houston's powerful lineup seems built for a deep playoff run. As the city still recovers from the effects of Hurricane Harvey, the Astros, led by starting pitcher Dallas Keuchel and late-season pickup Justin Verlander, will try to sweep Boston in three games and boost the Houston morale.
"I think Huston will win because they have a good mix of young talent and experience," said Alex Warner ('21) from Robinson. "Plus, Sports Illustrated picked them to win it back in 2012."
IF probable MVP winner Jose Altuve has anything to do with it, they certainly will.
Meanwhile, the Boston Red Sox enter the playoffs having just run away with first place in the AL East. With a youthful outfield let by All-Star Mookie Betts and an experience infield led by Dustin Pedroia, the Sox might just give Houston all they can handle. With Cy Young candidate Cris Sale on the mound, Boston likes their chances.
Houston is currently leads Boston 2-0 and will face off again on October 8.
Washington Nationals v. Chicago Cubs:
The Washington Nationals might just have the best starting rotation in the playoffs this year. Their three ace pitchers, Max Scherzer, Stephen Strasburg and Gio Gonzalez have put together masterful seasons. While Scherzer is definitely the best of the bunch, he won't be able to start until game three because of a hamstring injury. On offense, the Nationals have had few to no problems this year. With sluggers Bryce Harper, Daniel Murphy and Ryan Zimmerman leading the way, Washington has been an opposing pitcher's worst nightmare all year.
Standing in their way are the defending World Champion Chicago Cubs. After a slow start, quirky manager Joe Maddon has helped the Cubs finish with a strong second half. With a pitching rotation of Kyle Hendricks, Jon Lester, Jose Quintana and Jake Arrieta, the Cubs have the experience to make another run in the playoffs. It sure would be weird if a team that hadn't won a World Series in 108 years suddenly won two in a row.
The Cubs shutout the Nationals 3-0 in game one of the series. The two teams match up again tonight, October 7, for Game Two of the series.
Los Angeles Dodgers v. Arizona Diamondbacks:
The Diamondbacks skimmed past the Colorado Rockies in the National League wild card game to claim a spot in the playoffs. The Diamondback ace, Zack Greinke, compliments a powerful line up led by first baseman J.D. Martinez. While not favored against the star-studded Dodgers, their offense will definitely give them a chance.
The Dodgers, coming off a 104 win season, have more playoff experience on their roster. Cy Young candidate Clayton Kershaw, who posted a league lading 2.31 ERA this season, will start Game One. While Kershaw is well on his way to a hall of fame career, he has not yet defined himself as a clutch postseason performer. Luckily, he won't have to do it all by himself as he is backed up by strong offense from top to bottom.
Though not everyone at Robinson High School is as excited as I am about playoffs this year, there will still be a number of those true fans cheering on their team through the do-or-die excitement of the MLB playoffs.