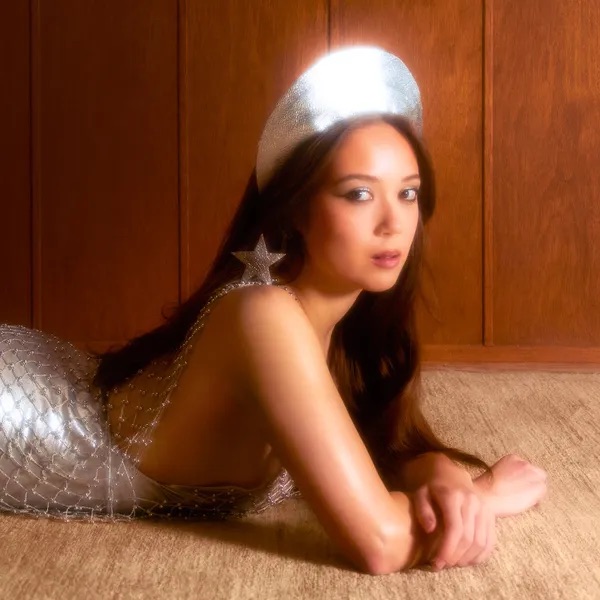 The Icelandic-Chinese Jazz and Bedroom Pop artist Laufey has graced us with another album full of classic, vintage-feeling tunes about unconditional love and the hopelessness involved in growing up.  Her 2022 debut "Everything I Know About Love" provided a more reticent depiction of these topics compared to "Bewitched." This time around, she has brought a new boldness and more poignant tone to her lyricism and vocals that leaves the listener in awe.
I have to admit before this album, I wasn't her biggest fan. I completely saw the appeal and aesthetic she represented, I just didn't think it was for me. "Bewitched" has brought a new appreciation I have for her and her role in the music industry.
Her deep melancholic vocals and remarkable utilization of orchestral movements are something the media hasn't seen in a while. The classical jazz image she's reviving blends fabulously with this new wave of bedroom/mystical pop and distinguishes her from many current artists.
The album's opener, "Dreamer," immediately introduces the "sound of another time" feel she's going for. The song itself is warm and gentle, which can almost distract someone from what she's talking about- the bothersome nature of casual dating. She also discusses how men and life can try to evaporate the child-like mysticism women have. This is depicted in the line, "No boy's gonna kill the dreamer in me." It felt like an old Christmas song that actually has an emotional message, which is a proper summarization of her style in general.
In the song "Haunted," she continues this theme of "being left behind," which I found was too repetitive and could've varied more lyrically as the album progressed. My other critique of this song is the lack of sound creativity with the title. I was anticipating a spooky, haunting feel but was met with a sound much similar to the rest of the songs. Lyrically, she considers how having someone leave you is like a spirit haunting you which makes it feel as if she actually lived through the classical jazz era.
About halfway through the album, "While You Were Sleeping" introduces a narrative and time shift to the story. Here, she talks about what it's like to fall in love as opposed to trying to fall out of love. I enjoyed this shift because I was beginning to grow slightly tired of the songs only about the stage of trying to forget the person, which can become increasingly dispiriting. I think this provided the attitude pick-me-up the album needed; I just wish she explored this topic more.
The song that most stood out in its sound and overall catchiness is "Lovesick." Here, Laufey experiments with a different genre by producing an explosive, grand punch of pure pop. The cynically romantic lyricism is very similar to many of the other songs but emulates a stronger pain. When she first transferred from her melodic, guitar tone to the soaring chorus my heart began to race with excitement. This was a wonderful dancing-in-your-room surprise of a song and I'm so delighted she decided to include it in the album. It's easily my favorite song on the album and I hope she decides to delve more into her pop-production abilities in the future.
This song has been made extremely popular on TikTok, and there's reason for that. "From The Start," offers a livelier jazz feel that transforms the listener to an old jazz club in the '50s. Laufey played around with the instrumentals and vocals of this song, even scatting towards the end. It was an instant boost of serotonin and warmth that contrasted with the quieter songs on the album.
This album has converted me into a Laufey enthusiast because of her uncanny ability to romanticize the human experience in such a beautiful and relatable way. Her effortless charisma and alluring talent have drawn many people into her unique style of music. This exposure has been exciting to watch, and I can't wait for what she does next, but in the meantime, I'll be streaming this album over and over again.