Five Netflix Shows to Watch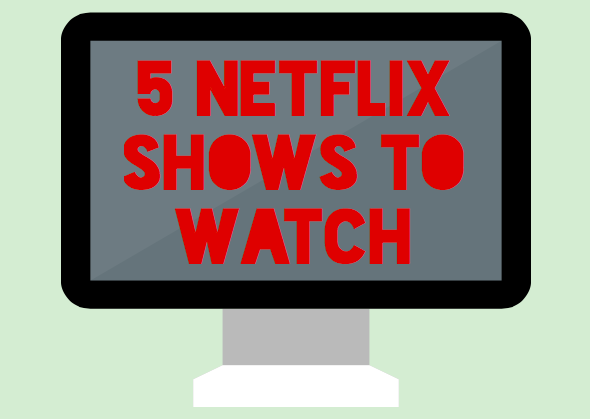 1. American Horror Story– AHS is a popular television series that is not for people who are easily spooked. The same cast acts in every season, but what makes this horror show unique is that every season has a different plot. For example, one season's theme was an insane asylum, but the most recent season's theme is freak show.
2. Breaking Bad– Only mature audiences should watch Breaking Bad. A man named Walter White found out that he only had 2 years to live due to cancer, so the show follows his story of involvement with drugs to make sure that his family will be able to live comfortably after he dies.
3. Gossip Girl– This show has a very large audience of teenage girls. It's about Manhattan's group of wealthy families that are all connected in some way. The main characters include Serena van der Woodsen and Blaire Waldorf. There is always drama between their families and friends, and the adolescents try to balance it with their studies.
4. Grey's Anatomy– Based on a group of doctors at a hospital, this show focuses on their careers of saving lives. Each episode has a different scenario of someone that the hospital crew has to care for. The show also follows their personal relationships between the other staff members. The main character is a surgeon named Meredith Grey. If you're interested in stories about love, strength, and perseverance, then this show is for you.
5. Orange Is the New Black– A Netflix original series that started in the summer of 2013, this show is very popular among teens and adults. Piper Chapman was sent to jail for fifteen months. She meets her ex-girlfriend in jail and together they develop relationships with the other inmates.